The structure, built by Rector Franco Cuccurullo and inaugurated on 16th June 1999, comprises a circuit of one thousand four hundred meters and about three meters wide, and draws a landscaped path amid oak trees, all within the area of the Madonna delle Piane University Campus.
It has been specially conceived to increase the area dedicated to liveability to meet the needs of those who wish to engage in physical exercises at various levels, for recreational and competitive purposes, as well as those who just want to take open-air strolls, away from traffic pollution and noise.
The 'Fitness Trail' starts at the area behind the Main Auditorium of the Faculty of Literature, Arts and Philosophy alongside the Academic Centre and climbs up the hill to the border with the building of the ITAB Institute, to then go down up to the arrival.
The circuit, which is not particularly difficult, is divided into stations with specific exercise equipment made of wood and appropriate signs on how to do the exercises.
"The Fitness and Nature Trail is, symbolically, a path of life", said the Rector of the University at the ribbon-cutting ceremony, "those who choose it do it on their own and know in advance the obstacles that are waiting".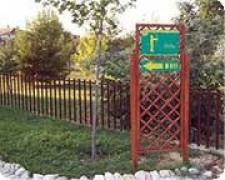 Stop No. 1: initial sign, after just about a hundred meters, all dedicated to workout exercises.
With legs together swing your arms back and forth.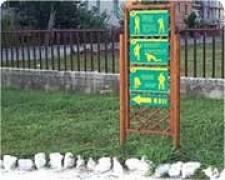 Stop No. 2: preparation stretching.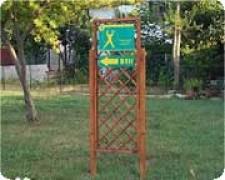 Stop No. 3: always focused on the movements, so far without any equipment: legs apart, rotate your chest in a circle with your arms outstretched.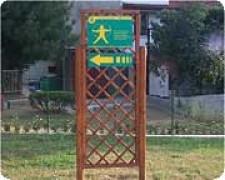 Stop No. 4: legs apart, bring your arms out and oscillate simultaneously on the front plane.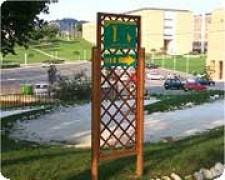 Stop No. 5: bend your chest and knees swinging your arms back and forth.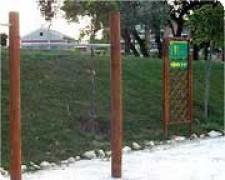 Stop No. 6: grab to a bar, lift with the arms until you pass it with the head.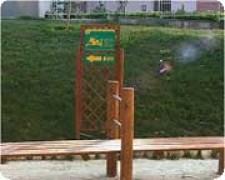 Stop No. 7: to be carried out on a flat bench: place feet and legs semi bent, incline chest forward. Remember that for this type of exercise it is fundamental to inhale during the resting stage and exhale during effort.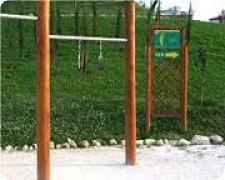 Stop No. 8: the rings.
Grab and rotate chest while keeping the feet fixed to the ground.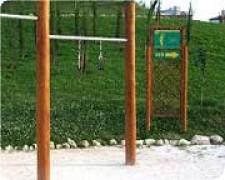 Stop No. 9: here you will find wooden obstacles of different sizes.
Climb up and down, first with the left leg and then with the right.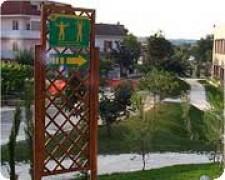 Stop No. 10: for a moment, we return to workout exercise.
Legs apart and move arms up and out.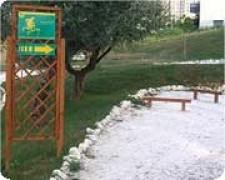 Stop No. 11: now small obstacles to jump but with feet together.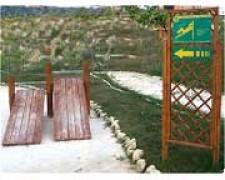 Stop No. 12: inclined bench, bend your legs slightly raising the pelvis.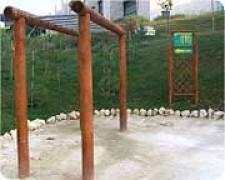 Stop No. 13: horizontal ladder, climbing rung after rung.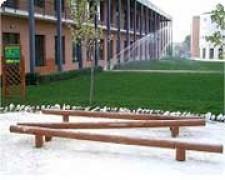 Stop No. 14: walk forward and backward on a beam while keeping balance and breathing.